The US is a land of ingenuity. This distinction is probably best evidenced by the volume of patents granted each year. In 2020, for instance, there were 597,175 applications for utility patents, with 352,066 granted. A utility patent (i.e., patent for invention) involves the creation of a new or improved product, process, or machine, and forbids outside interests from infringing sans permission. When most people speak of a patent, they are referring to a utility patent.
In addition to exhibiting expertise in clinical care and pathophysiology, many physicians also boast great mechanical minds. Here's a look at four great physician inventors.
Dr. Julio C. Palmaz
Imagine the world without the balloon expandable stent. There would be millions more coronary bypass surgeries, deadly heart attacks, and strokes. With the emergence of this revolutionary technology in the '90s, Argentinian-born Dr. Julio C. Palmaz helped millions of patients worldwide.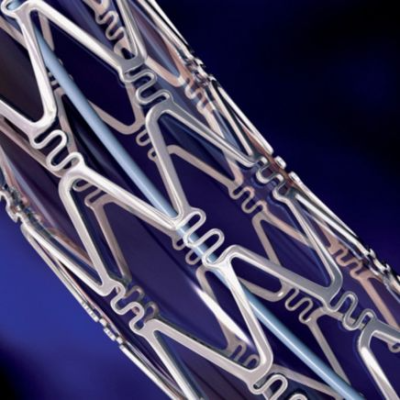 In '91, the Palmaz stent was green-lighted for use in peripheral arteries thanks to a $100 million investment from Johnson & Johnson. In short order, it was approved for coronary-artery use and went on to gobble up 90% of the stent market. In turn, Johnson & Johnson bought ownership from Palmaz and his colleagues.
Over time, Johnson & Johnson saw its market share drop to less than 5% due to competition from Boston Scientific, Medtronic, and so forth. After battling for 12 years in the courts, Johnson & Johnson won its infringement lawsuit.
More than 2 million stents are implanted each year in coronary arteries, peripheral arteries, tracheas, urethras, and more. 
During his lifetime, Palmaz has earned more than 20 patents and received great acclaim, including the 2002 International Society of Endovascular Surgery Honor Award for Excellence and induction into the National Inventors Hall of Fame in 2006, as well as the National Academy for Inventors in 2013. His pioneering stent research is included in the Smithsonian Institution's permanent medical collection.
Today, he is a winemaker and owns Palmaz Vineyards in California's Napa Valley. 
Dr. Mehmet Oz
Many know Oz best from his eponymous show, which has been on the air ever since 2000. But in addition to being a media personality, cardiovascular surgeon, university professor, and recent Senate candidate, he's also the inventor of the MitraClip, which promises to transform the management of heart disease.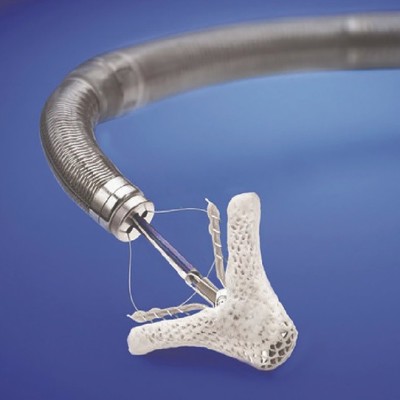 In 1996 while attending a medical conference in Italy, Oz learned that a single suture can prevent mitral regurgitation (MR). Inspired by this idea, he developed a minimally invasive approach requiring only catheter placement and not open-heart surgery, which many patients with heart failure are too sick to undergo.
The MitraClip is indicated for those with primary MR who are not surgical candidates, or those with secondary MR and heart failure who are symptomatic and refractory to drug therapy. As of January 2020, the MitraClip has been used to treat 100,000 people across the world.
According to the results of a clinical trial published in NEJM, the MitraClip proved safe and effective in patients with indications for its use. In the study involving 302 patients in the experimental group and 312 in the control group, the annualized rates of all hospitalizations within 24 months was 35.8% compared with 67.9%, respectively, with the rate of death from any cause within 24 months standing at 29.1% compared with 46.1%, respectively. Moreover, the rate of freedom from device-related complications was higher than expected.
Dr. Rene Theophile Hyacinthe Laënnec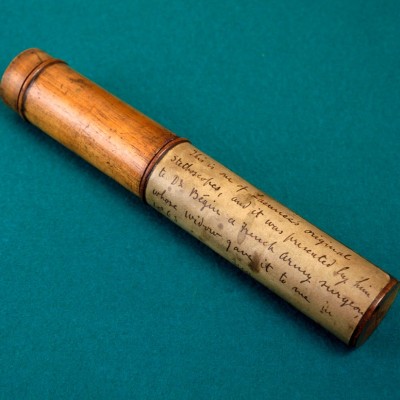 Laënnec was a French physician who invented the stethoscope in 1816. He used his invention to assess heart and lung sounds which he corroborated with observations of pathology made during autopsies. He later published the seminal work on using the device De L'auscultation Mediate (On Mediate Auscultation).
Regarded as the "father of clinical auscultation," Laënnec was the first to describe bronchiectasis and cirrhosis, as well as emphysema, pneumonia, and more. He introduced various clinical terms into the medical lexicon related to his oeuvre.
Dr. Raymond Damadian
It's difficult to conceive of any diagnostic tool more useful than the MRI, which employs radio signals emitted from human cells to map the body. In 2001, Dr. Raymond Damadian received the Lifetime Achievement Award from the Lemelson-MIT Program for this technology.
While a professor at SUNY Health Science Center, Damadian and a colleague mapped potassium deposits with a nuclear magnetic resonance (NMR) device. His attention soon turned to using the technology to visualize the body's tissues and identify disease.
Damadian developed the first MR scanner in 1977, which he named Indomitable because it took 7 long years to create. Because he was too large to fit in the machine, an assistant received the first scan. The first MR scanner went on the market in 1980.
Damadian holds more than 45 patents, which are related to the MRI. Intriguingly, he invented the only stand-up MRI. During the course of his career, his firm has pursued various cases of patent infringement. 
Read the latest coverage