Showing results 451 - 475 of 1109
About the Oncology Jobs Center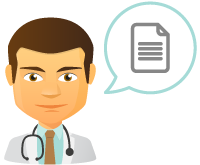 If you are searching for a new job, you'll find a multitude of oncology careers at MDLinx Career Center. This respected online resource offers many different search tools that will allow you to easily find oncology jobs near you. We can help narrow your search down considerably so that you will be able to review only those oncology and hematology jobs that fit your specific qualifications and needs. We have 35 medical specialties from which to choose in the United States, as well as many other section tabs that help you find the best jobs in your town or state.
The MDLinx Career Center can quickly connect you to a vast array of oncology employers, including hospital systems, private groups, clinics, or academic centers in need of clinicians who are certified in oncology and hematology. Looking for temporary work? We can find you a job that offers just that, or permanent opportunities instead, as needed. Are you in need of a full-time job, or maybe just part-time work? We have you covered. Just use our tools to find the newest oncology jobs near you, or broaden your search to find jobs further away, which makes this site a great tool to utilize if you are planning a move in the near future.
The site's 'Job Search' section tab gives you a place to enter specific information to begin your search. Type in the job title the best describes the oncology role you are seeking, or a related keyword, along with your address and zip code. From there, click the specific type of job that most interests you. A full list of available job offers will be supplied within seconds.
The 'Job Tools' tab on our page is helpful to help manage your search, particularly when applying for more than one job. Here, you save your job searches to keep track of your searches and applications, so you don't duplicate efforts by reviewing the same jobs multiple times. Sign up for alerts to receive notification when a new job becomes open that meets your set of criteria.
The 'CV Profile' tab lets you take the initiative by uploading your curriculum vitae. If recruiters or employers are actively looking for a new clinician practicing hematology or oncology, the hiring managers can browse your resume and contact you directly. If you don't have the time to upload your CV, simply send your CV to the MDLinx team to upload it for you!
Looking for more guidance about applying for medical jobs? The 'Articles' section provides tips and tricks to help you navigate the job search process for a new oncology career. This section of the MDLinx Career Center includes many useful articles geared towards oncology careers and general information regarding the application and interview process. Learn how to conduct yourself in an interview and what questions to expect, how to create the most attractive resume, and more.
If you want to step up your search and meet potential employers in person, this site can facilitate that as well. The 'Career Fairs' section will help you find various oncology career fairs and recruiting conferences near you. Sign up online, or request more information. Simply type in your current location, and you will receive a list of all the medical career fairs around your specific area. Meet potential employers face-to-face, and learn more about the companies that most interest you, by heading to your nearest event.
We offer up-to-date job opportunities for 35 different medical careers. Let us assist you when you are searching for an oncology job around your area. We have the knowledge and tools and are an amazing source of information concerning medical jobs.