PM&R
Augusta Medical Group

| |

06-19-2022

(updated 06-20-2022) |

Fishersville, Virginia, USA
Physician (Physiatrist
Pelvic Rehabilitation Medicine

| |

06-19-2022

(updated 06-20-2022) |

Englewood, New Jersey, USA
Showing results 1 - 25 of 440
About the Physical Medicine & Rehab Jobs Center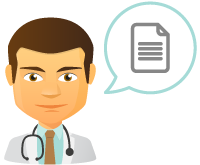 MDLinx Career Center is a valuable online tool when you are seeking physical medicine and rehabilitation jobs in or near your area. This site provides many different services for those looking for physiatry job opportunities, and who may need a bit of help doing so. The Career Center provides the tools you need to narrow your search for rehabilitation careers down to just the right job for you, based on your specific search criteria. When using this site for searching rehabilitation jobs or any other medical jobs in the United States, you can browse openings in more than 35 different medical specialties.
Medical careers can be challenging to find sometimes, but this user-friendly website will allow you to search opportunities throughout the United States for the job you want. You can search for temporary work if you are transitioning between locations, permanent jobs, or find part- and full-time work when you need steady employment. Here you can review numerous physiatry jobs and utilize many helpful tools and resources that will allow you to fine-tune your search. Each section of the site is denoted by a tab that will help you along each step of the process of finding a great new career in PM&R.
The 'Job Search' Tab allows you to search for physical medicine and rehabilitation careers in your particular area. Simply input your job title, address, and zip code, and click on the type of job you are seeking. You will then be provided with a comprehensive list of applicable PM&R career opportunities nearest your designated search area, and most suitable to the parameters and keywords you indicated.
The 'Job Tools' Tab enables you apply for physical medicine jobs easily and quickly, right from the website. Save all of your job searches here, and view your search and application history as needed. Here, you can also sign up to receive alerts when a new physiatry job opportunity arises that meets your criteria in the medical field.
The 'CV Profile' Tab is where to go to upload your current curriculum vitae, which will make your CV available to recruiters and potential employers, to review your work history and qualifications. The MDLinx team can also upload your CV for you, if you don't have the time to do so yourself.
Our 'Articles' Tab is full of useful information and tips regarding the job search process, interviewing, and applying for medical jobs in PM&R. Here, you can read articles that will help you learn how to craft the best resume, how to successfully complete a phone interview, how best to negotiate a medical employment contract, and more.
Finally, click on the 'Career Fairs' Tab to find a medical job fair or clinical recruiting event near you. At this section of the Career Center, you can find all the information you need to sign up, or email the event organizers for more information about their career fair. Put your networking skills to use, and meet potential employers, to confirm whether or not their company is a right fit for your strengths, and your career goals.
Use MDLinx Career Center to find the job that you need to meet your career objectives and enjoy the best quality of life for you and your family. This site remains updated consistently with all new opportunities in the medical field, including physical medicine and rehabilitation and related areas of medicine.